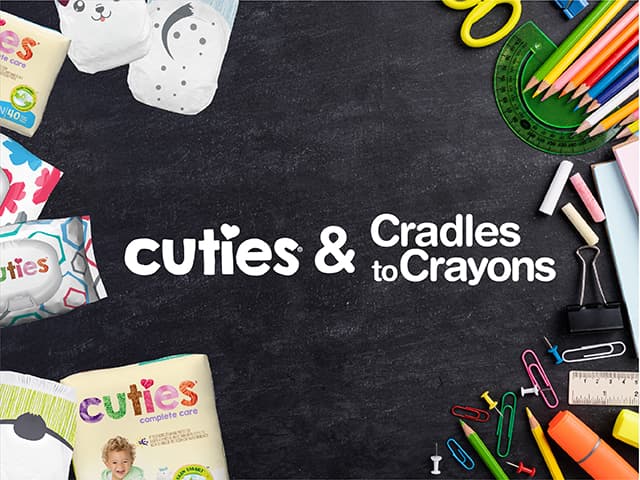 WHAT IS CRADLES TO CRAYONS?

mission
Cradles to Crayons provides children from birth through age 12,
living in homeless or low-income situations, with the essential items
they need to thrive – at home, at school, and at play.

Vision
One day every child will have the essentials they
need to feel safe, warm, ready to learn, and valued.

Model
Our efficient and effective three-step model provides kids
with the essentials they need, free of charge
by engaging and connecting communities.
How Cradles to Crayons Works


learn how you can help
Get more information on all things Cradles to Crayons and
learn how you can start helping cuties in need today!